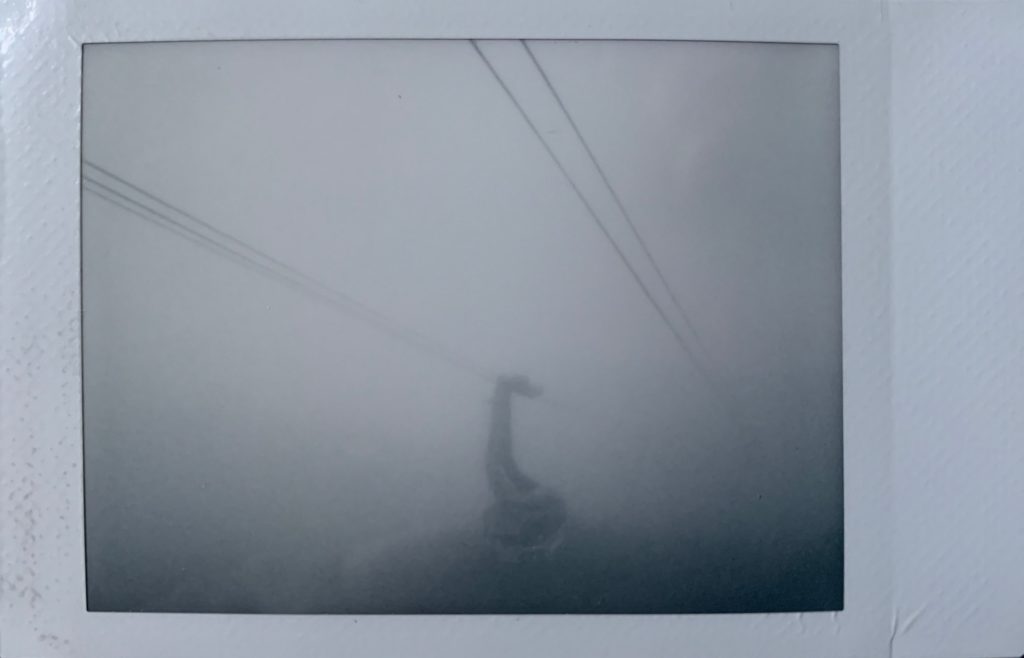 As the aerial tram car ascended into the cloud cover the driver announced, "Welcome to the cloud – this is where you store your photos."
I laughed.
I like to pick a day every year with horrible weather to take the tram up Cannon Mountain.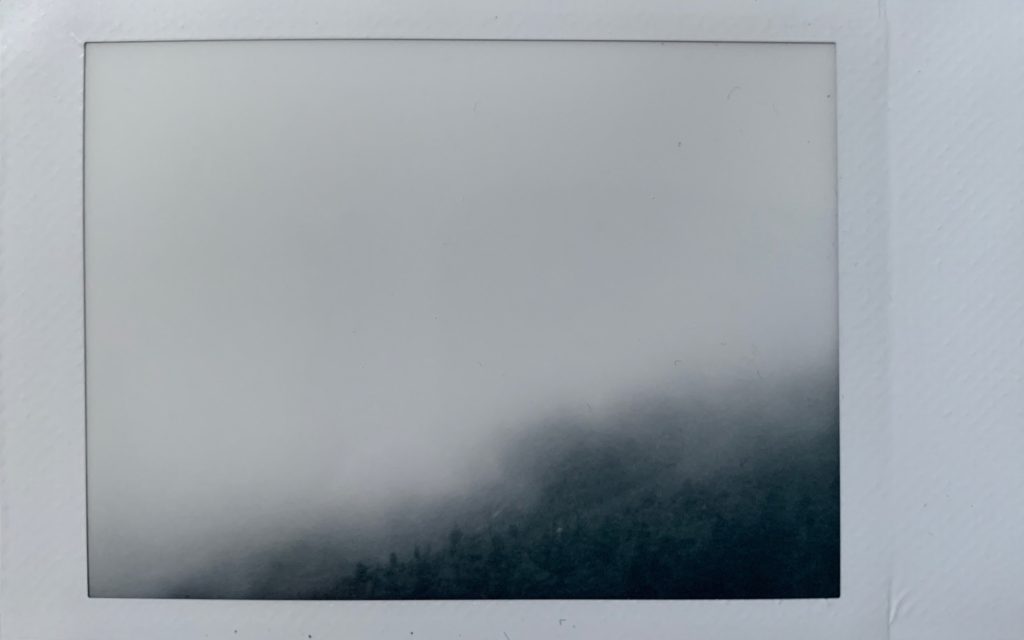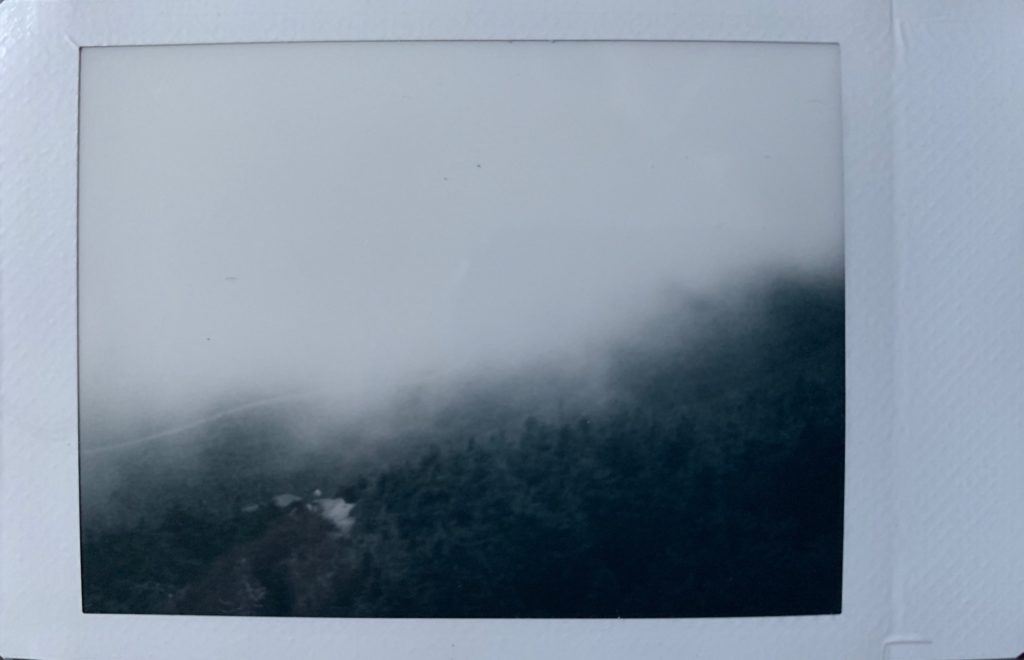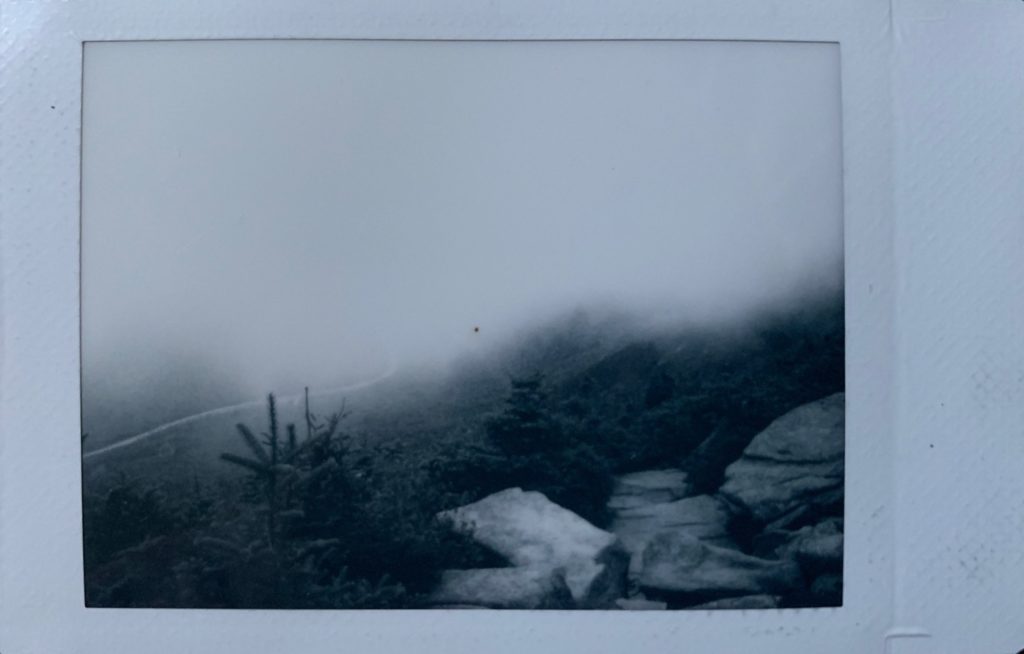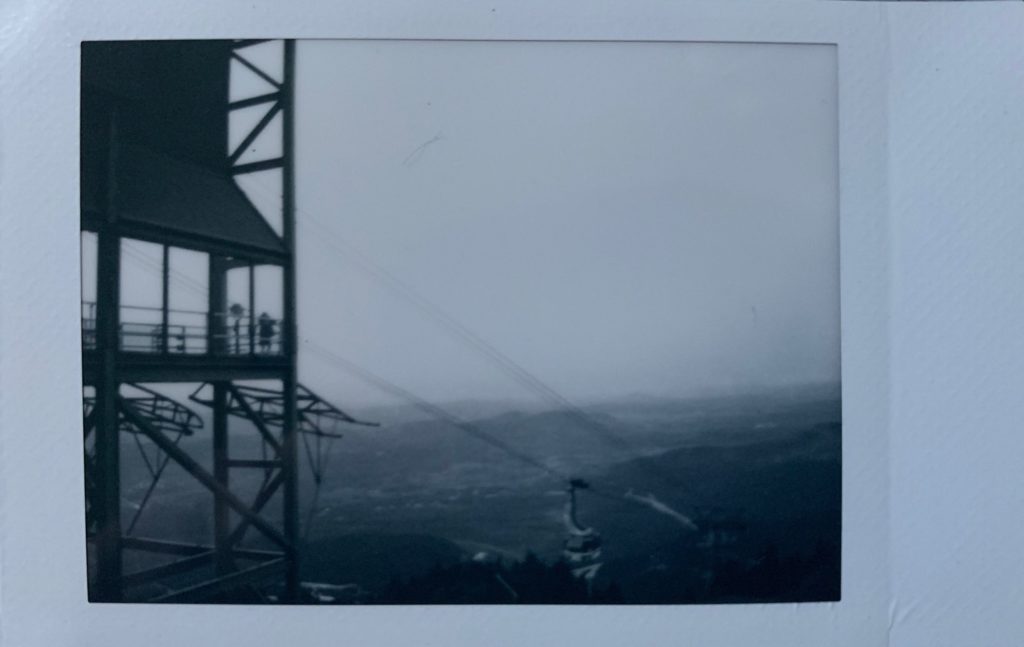 Cannon Mountain Tips
I love taking the tram up to the top of Cannon on the last weekend of the season in October because the top is often covered in snow.
The tram car swings at the first support tower which is my favorite.
You can allegedly see all the way to Canada from the top on a clear day. Clear days are lame.