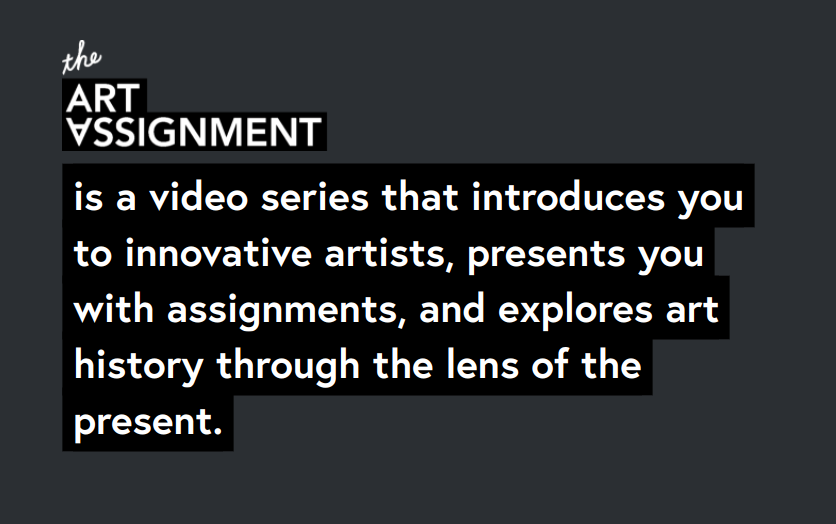 Eleganteurs got to elegantate but social distancing is important to stop the spread of Covid-19. What is an eleganteur to do? The answer is to spend hours watching elegant things on youtube. In this series, I'm showcasing some of the youtube channels that are making it easy for me to survive this pandemic.
The Art Assignment
I discovered The Art Assignment while researching the art movement known as minimalists on youtube. Their short video The Case for Minimalism is everything an eleganteur could ever want in a youtube video about that subject. In addition to minimalism, they have a ton of great art videos on a lot of different subjects including really cool assignments you can do at home to get through your day. Above all, I really love their travel videos and this blog post will focus mostly on them because I love to travel.
Art Trip features Sarah Urist Green and the other host as they explore cities and their respective art scenes. They also eat a lot of amazing food. I really like their take on the cities they visit because they are smarter than the average travel influencer and usually visit stuff I haven't heard about. I really like their visit to Detroit because anyone can go there and see the ruin porn but that is rather boring and learning about the art institutes supporting cool art in Detroit is lot more elegant. Especially if those institutes are supporting the work of artists we wouldn't normally see in a museum.
With Art Trip I recommend you start with Detroit and then elegant over to Marfa, and Washington DC.
Things To Know
The Art Assignment is a product of PBS Digital and is just another reason public television is awesome.
The Art Assignment is the only Patreon I support.
Sarah has a book coming out that you should order called You Are An Artist.