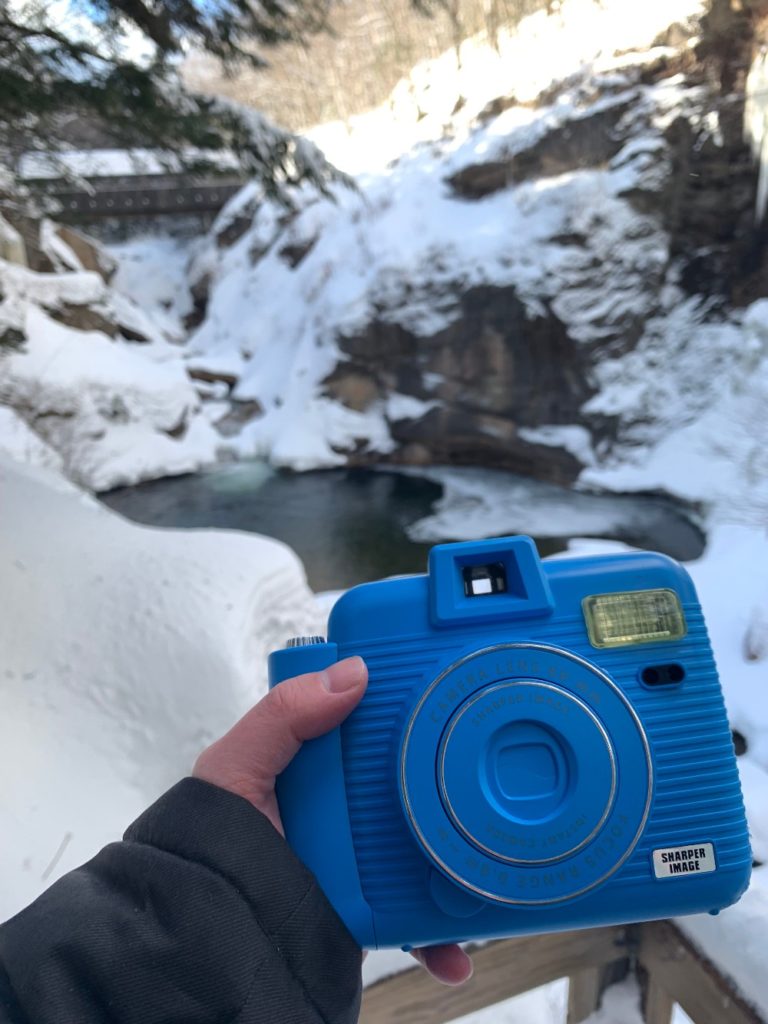 Growing up in a resort town I learned to do things when others aren't. That is why I always visit places like The Flume in winter when I don't have to deal with awful crowds and high admission prices.
The Flume Gorge is a ravine carved out of the White Mountains of New Hampshire by an elegant river. It was "discovered" when a woman in her 90s fell into it while fishing.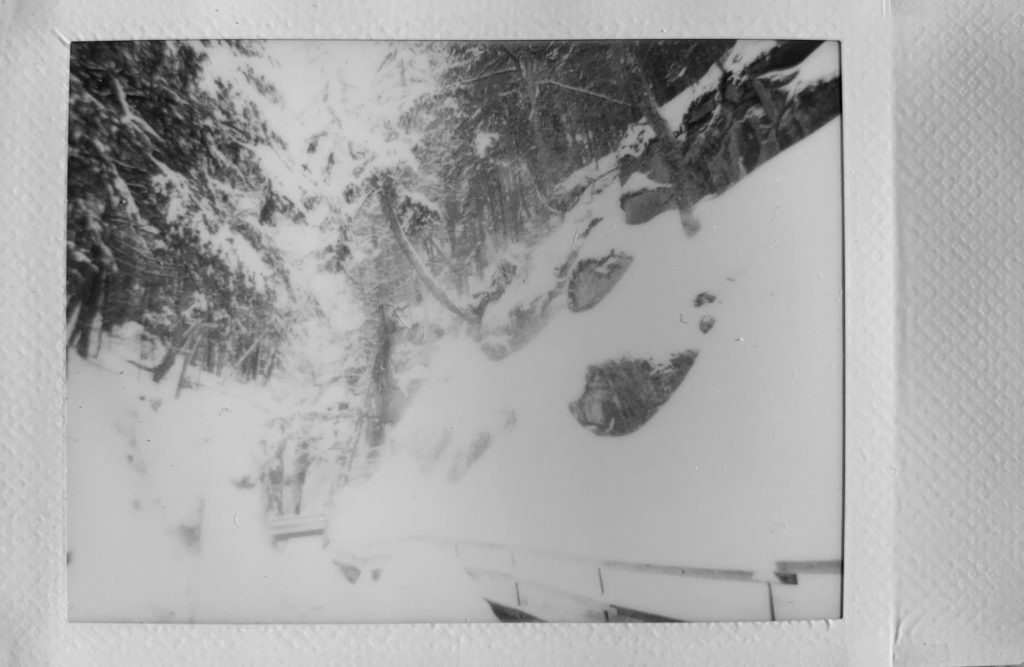 On this trip, New Hampshire was lucky enough to have just endured a March snowstorm that blanketed the White Mountains with 20,000 feet of snow. It was probably only 10 inches but felt like a lot more. The added snow made some of my favorite parts of The Flume impossible to visit so I headed past it to another waterfall that I actually like more that is part of the attraction.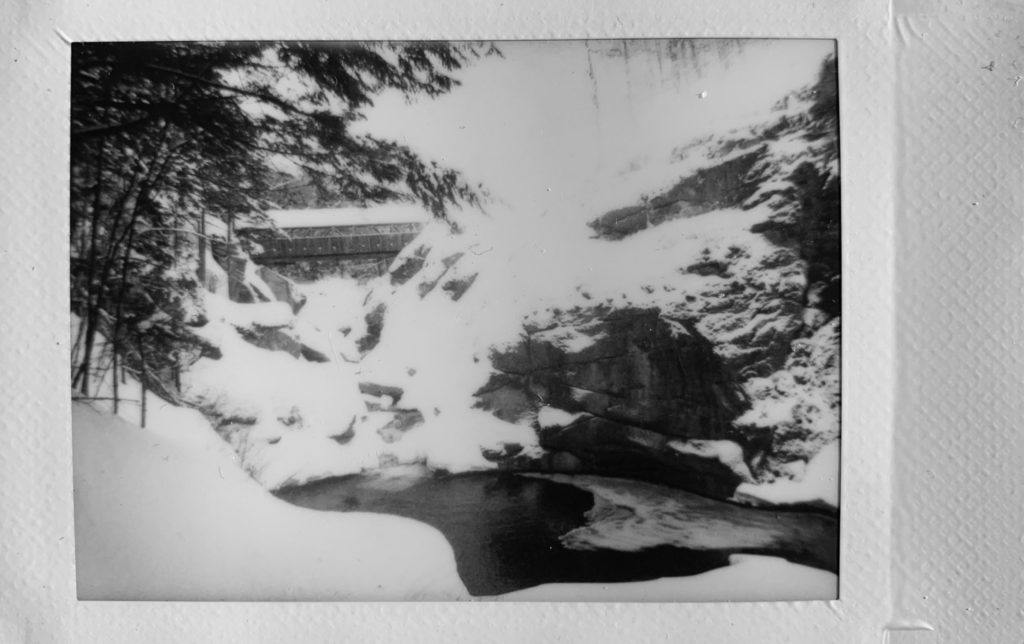 I took the long way back to The Pool because I thought it would be a nice workout. My legs did not agree. The Pool is beautiful in its own right and an extremely relaxing vista. The covered bridge spanning the river was built on top of a fallen tree and if you have access to better photos of it you can clearly see it holding up the bridge.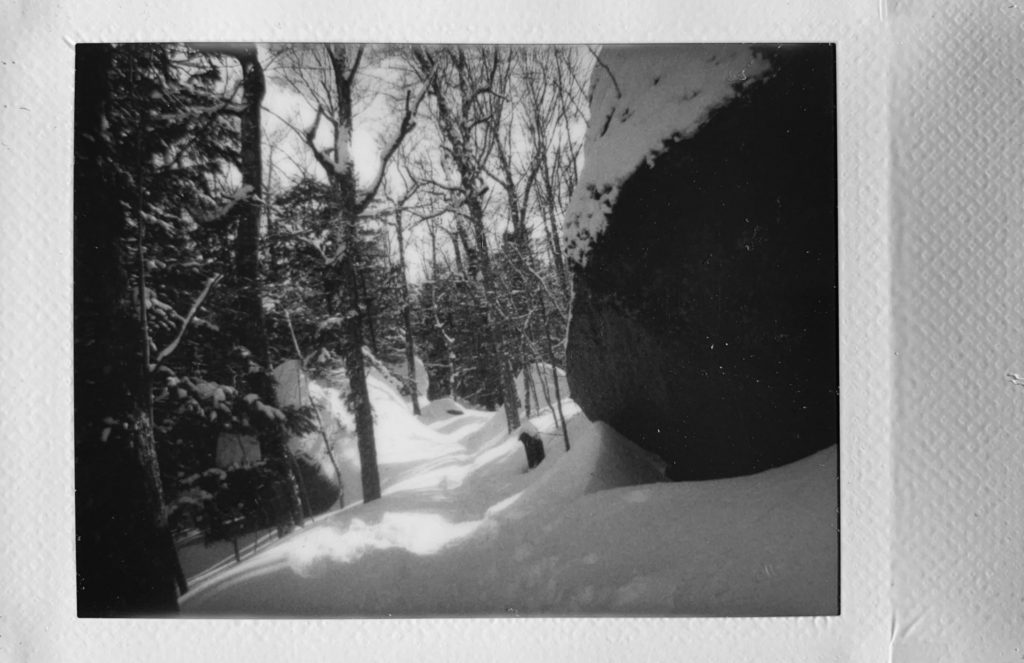 At this point in my journey, I was sore but finally getting better at metering for snow with my Sharper Image Instant Camera. Go me! I used to know what that type of boulder was called but they are the result of the mountains being glaciated and the uncool rocks being left behind,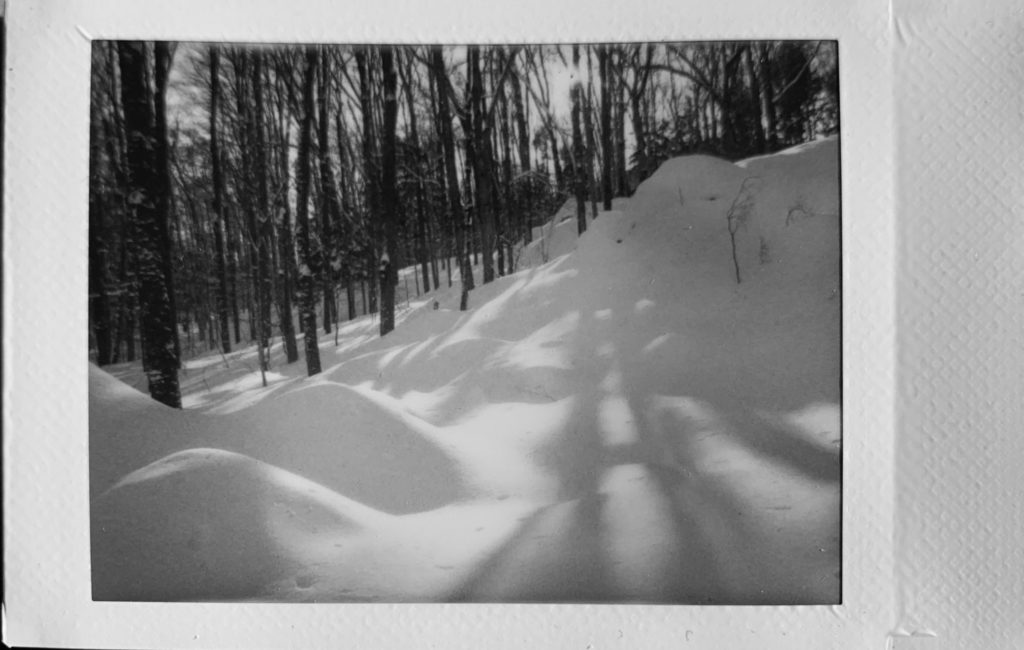 efore popping over to the gas station celebrating alien abduction, I decided to see if I could get a decent shot of the sun on the boulders and snow. I'm super proud because Instax film is really easy to overexpose and photographing snow isn't easy. I actually have nightmares about metering for snow.
Flume Gorge – Things To Know
The Flume Gorge has an elegant visitor center and I used to enjoy the pudding in the cafeteria. They also do a great job describing the attraction and displaying the history of the gorge.
Mary Todd Lincoln LOVED visiting the flume and you can see her looking calm and collected in this photo.
This is what the Flume Gorge looks like when you can actually access it and you are a decent photographer. Just kidding. The processing looks awful.