I am hungry. Very hungry. On my most recent trip to New York City, I decided I would revel in basicness by documenting food halls.
Turnstyle Food Hall – Bolivian Llama Party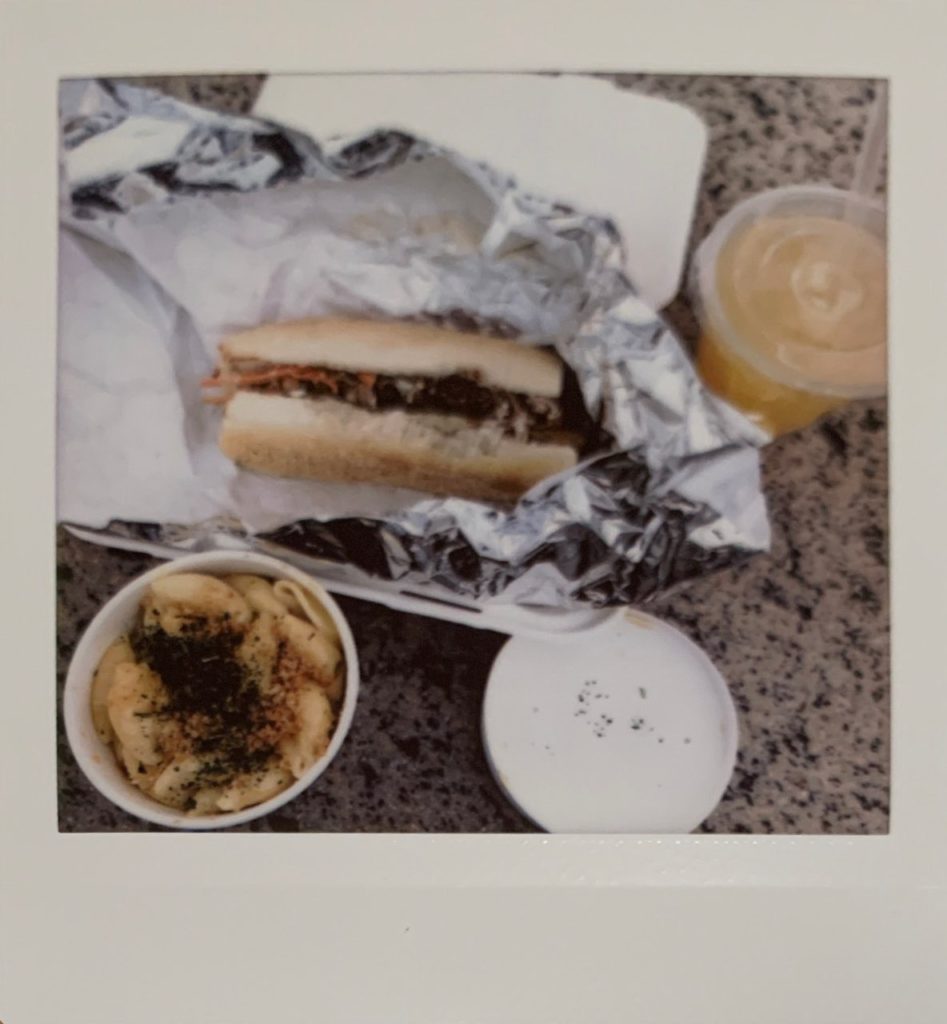 My plan was to locomate my robustiture from Grand Central to my tragic hotel and then stop at Turnstyle before eleganting to Lincoln Center to see Justin Peck's latest ballet. I did most of it. I got a beef sandwich and Bolivian mac and cheese at Bolivian Llama Party. I also got a beverage made from rare fruits that tasted like mango. Delish. The mac and cheese was probably one of the best dishes I ate in New York. Turnstyle also has a Lush and other non-food stores which is weird and feels a little corporate. The seating was awful but who wants to eat underground? I stuffed my face in Central Park.
Fulton Center – Shake Shack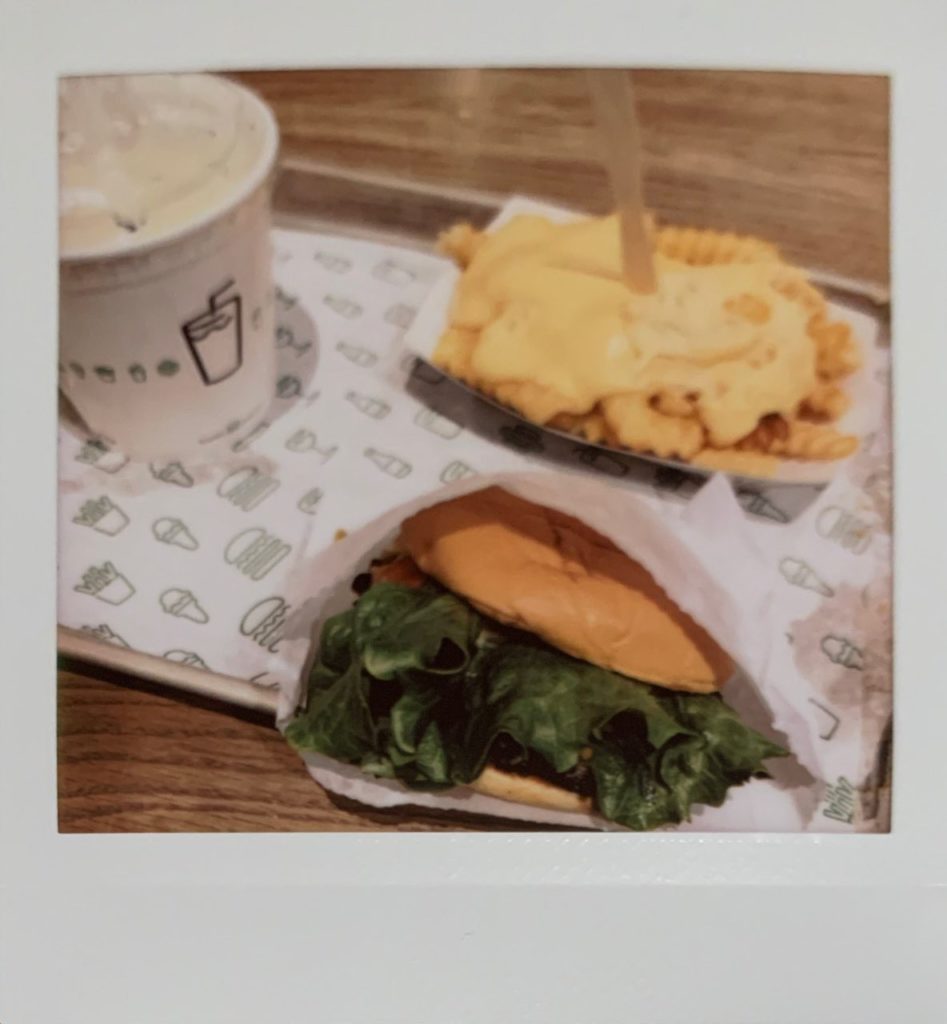 I know that Fulton Center isn't a food hall and I know that to people who don't live in New Hampshire that Shake Shack isn't special but I was tired and hungry. Very hungry. Also, the financial district is pretty much dead on a Sunday evening so it was a great place to relax after a long day of amazing ballet.
Great Northern Food Hall – Danish Dogs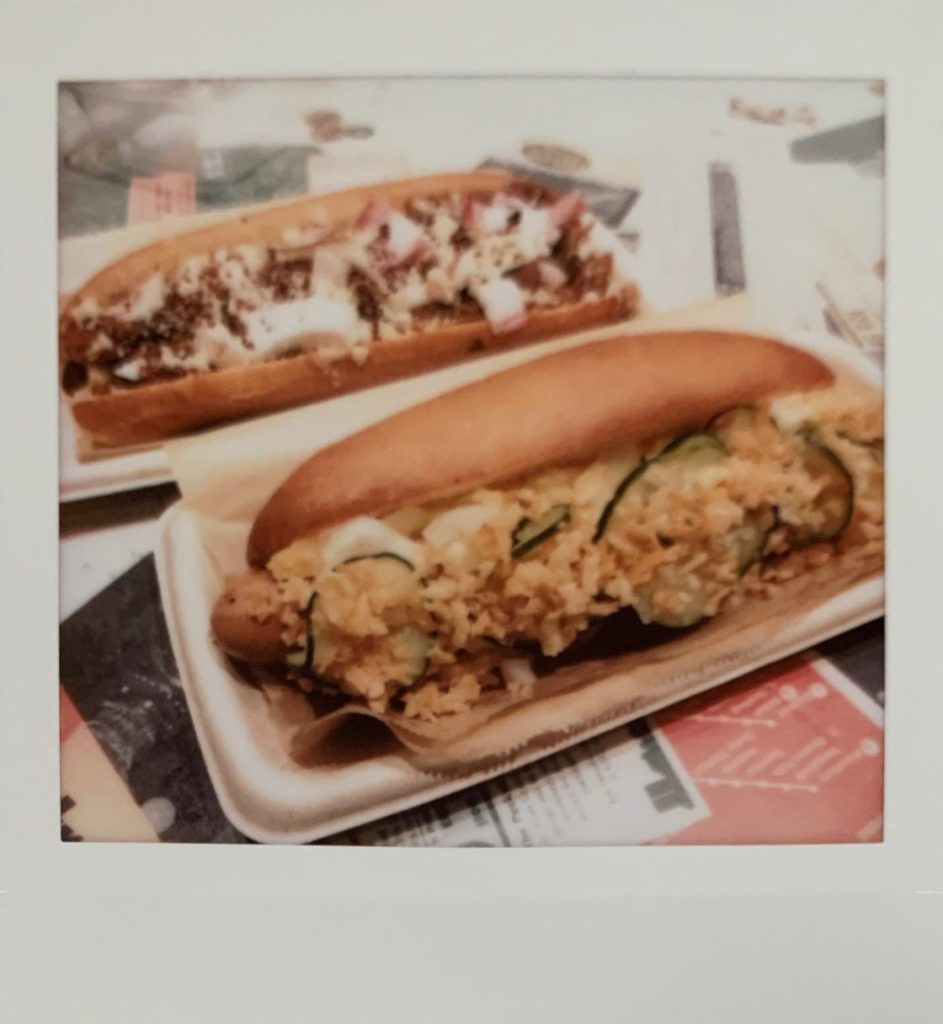 On my first trip to NYC I ate my weight in sandwiches at the Open Rye but on this visit I decided to stuff my face with fancy hot dogs. I don't like hot dogs. These hot dogs were pretty amazing and although the service at this food hall left much to be desired I would definitely come back. TBH, I still don't love hotdogs.
Ellis Island Cafe – Immigrant Lunch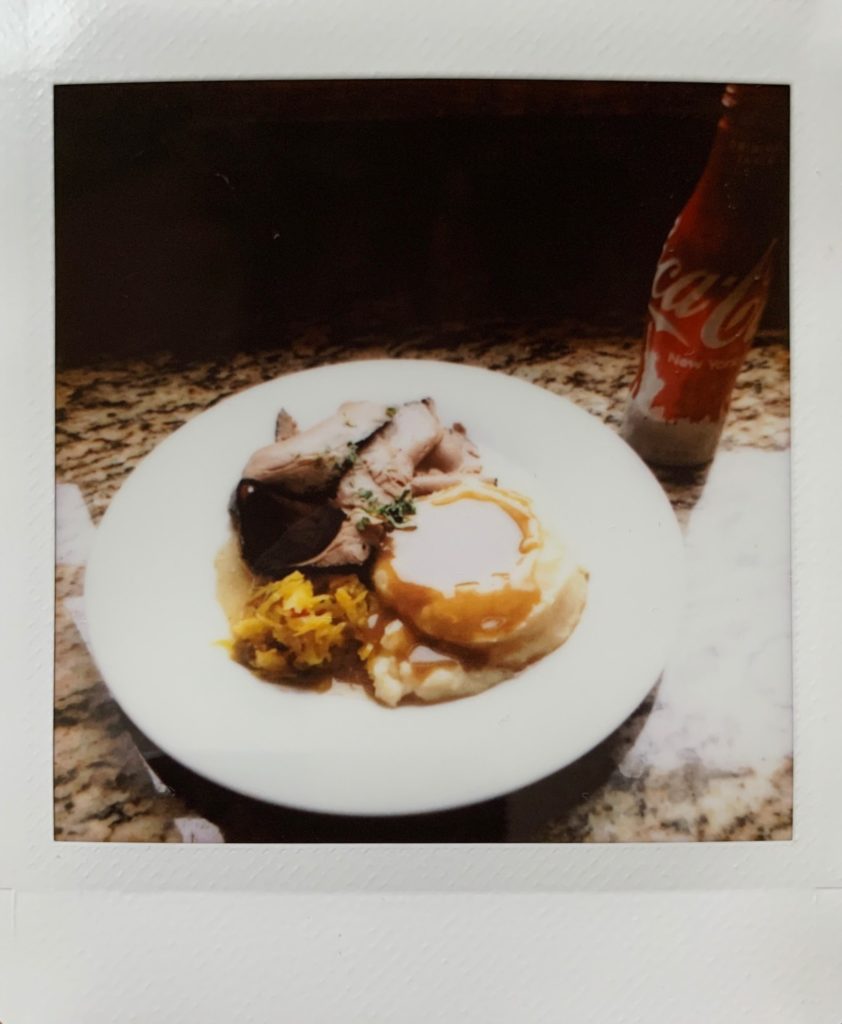 After spending 90 minutes pretending I wasn't freezing to death while exploring the abandoned parts of the island I decided to try the immigrant lunch. I chose the roast beef with mashed potatoes and chow chow. The food had a weird slightly industrial taste to it but the mashed potatoes were great and I think I have fallen in love with chow chow. Probably one of my best meals on this trip to New York.
Hudson Eats – Fuku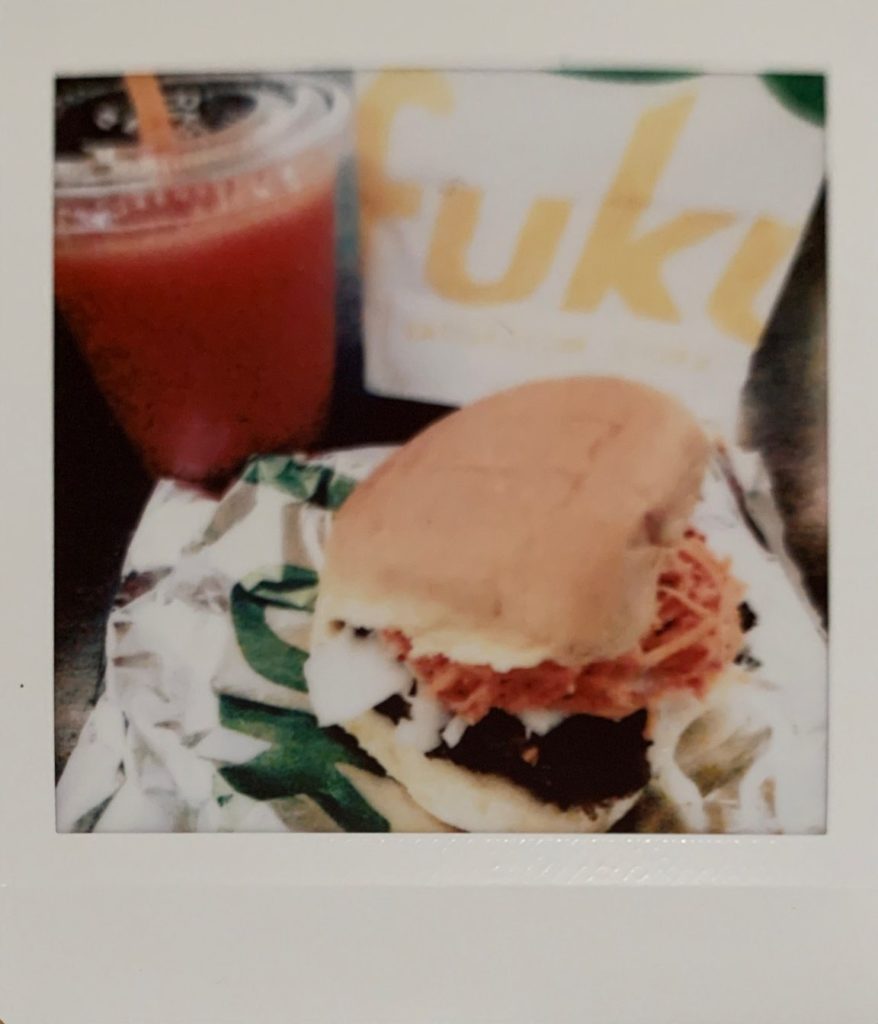 Hudson Eats has one of the best views of any NYC food hall and although I don't really like David Chang, Fuku wasn't busy and boasts alcoholic slushies so I decided to try it. In addition to great views, Hudson Eats has a ton of seating and is easy to get to from different parts of the city. I had a Flat Top chicken thigh sandwich with a Blood Orange Soju alcoholic slushy. Julia Child and I love chicken thighs but in this case the elegance of the meat was lost in everything else that was happening on the sandwich. The pickled carrots were great though.
The Pennsy – Ribalta
If you are ever cursed to a fate worse than death and by that I mean a long wait in Penn Station, I recommend hanging out at The Pennsy. On previous visits, I had sliders at Pat Lafrieda and sushi tacos from Taco Tumbo. On this visit, I decided to eat a pizza I couldn't pronounce while waiting to take Amtrak to Albany. I incorrectly read the ingredients and thought I was getting anchovies on my pizza but was surprised with artichokes instead. I don't really like pizza but this was a great combination of flavors and saltiness. Even though it is midtown and everyone hates midtown, you should definetly give The Pennsy a try because it is one of my favorite food halls in NYC.