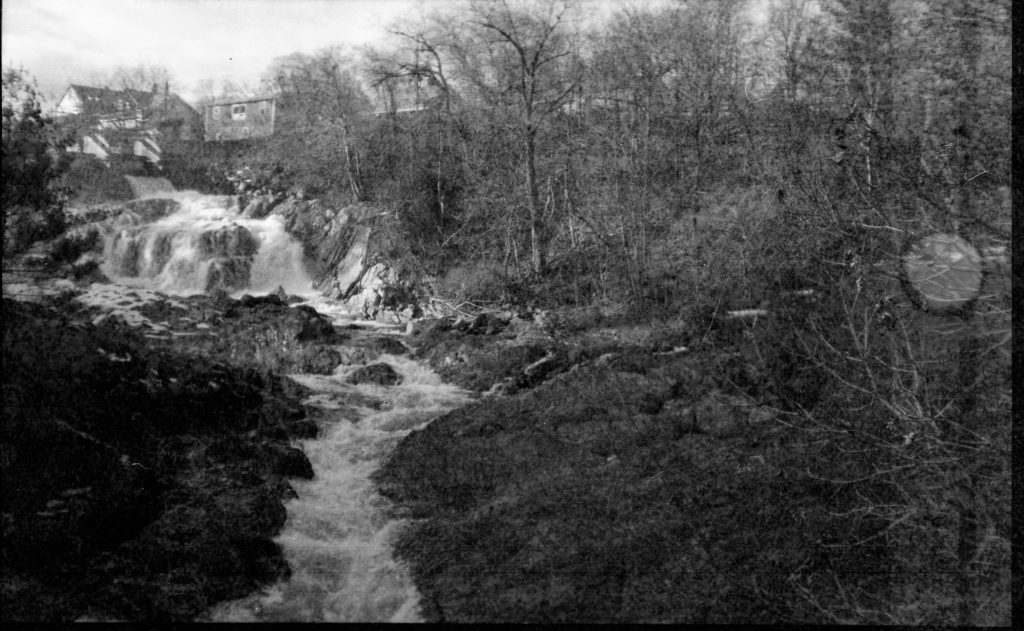 10,000 years ago I bought a Lomography Belair because I was crazy and/or I wanted to put an Instax back on it. I don't remember. I bought it used on eBay and it arrived DOA but Lomography agreed to fix it for me. I think I shot one roll with it before getting tired of it. This is one of the few photos I took with it. I think I developed the roll myself which is why it looks so horrible.
Things to know:
The Lomography Belair is a melange of various analog signifiers forged from the cheapest plastic one can imagine.
I test almost all of my cameras at that waterfall because I'm lazy and don't want to drive very far.
I think this was that super cheap Chinese film.
I probably developed this in Rodinal because it never goes bad.