A while ago, I was obsessed with the idea of documenting places place with cameras that had some connection to the locations heyday. For my first location, I visited Franconia Notch with my Kodak Brownie No.2 camera.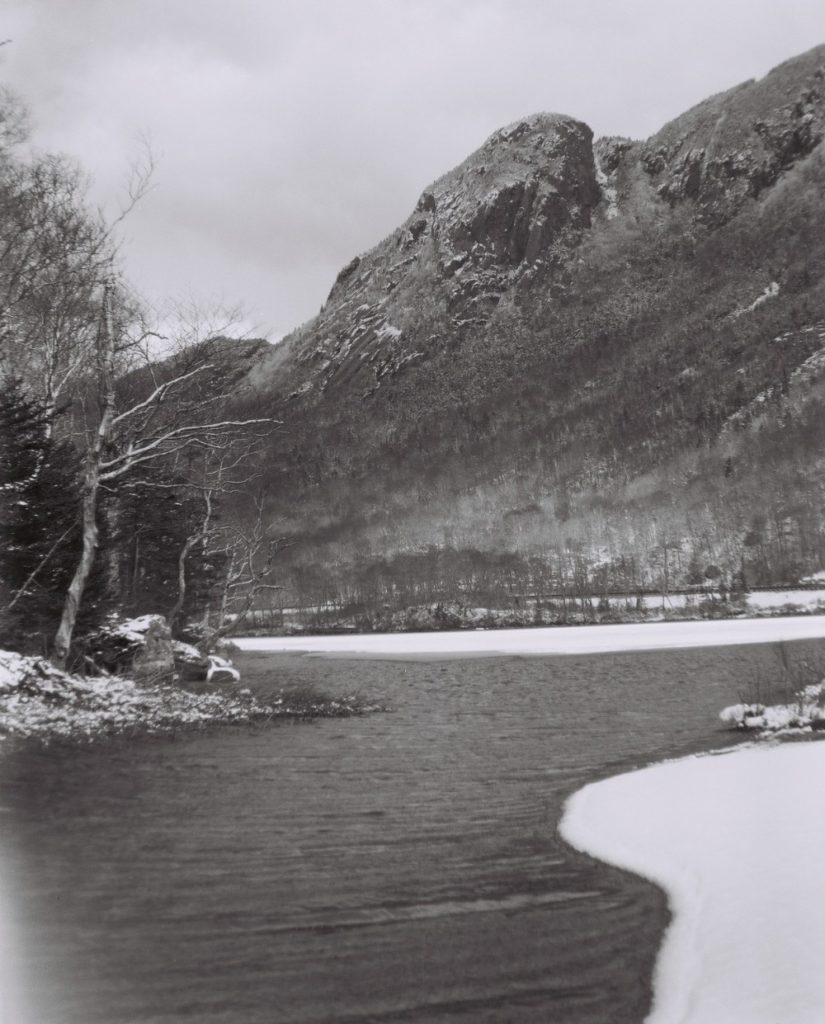 Franconia Notch was famous for the Profile House which once boasted 600 rooms and an amazing wine list but sadly burned in 1911. I chose my Kodak Browne No. 2 for this adventure because many of the wealthy visitors would probably have owned one and used it to document their own adventures in Franconia Notch. The Kodak Brownie No. 2 is an extremely simple box camera that has one shutter speed and two aperture settings. The negatives it produces are absolutely huge and are comparable to what you'd get from a 5×7 large format camera.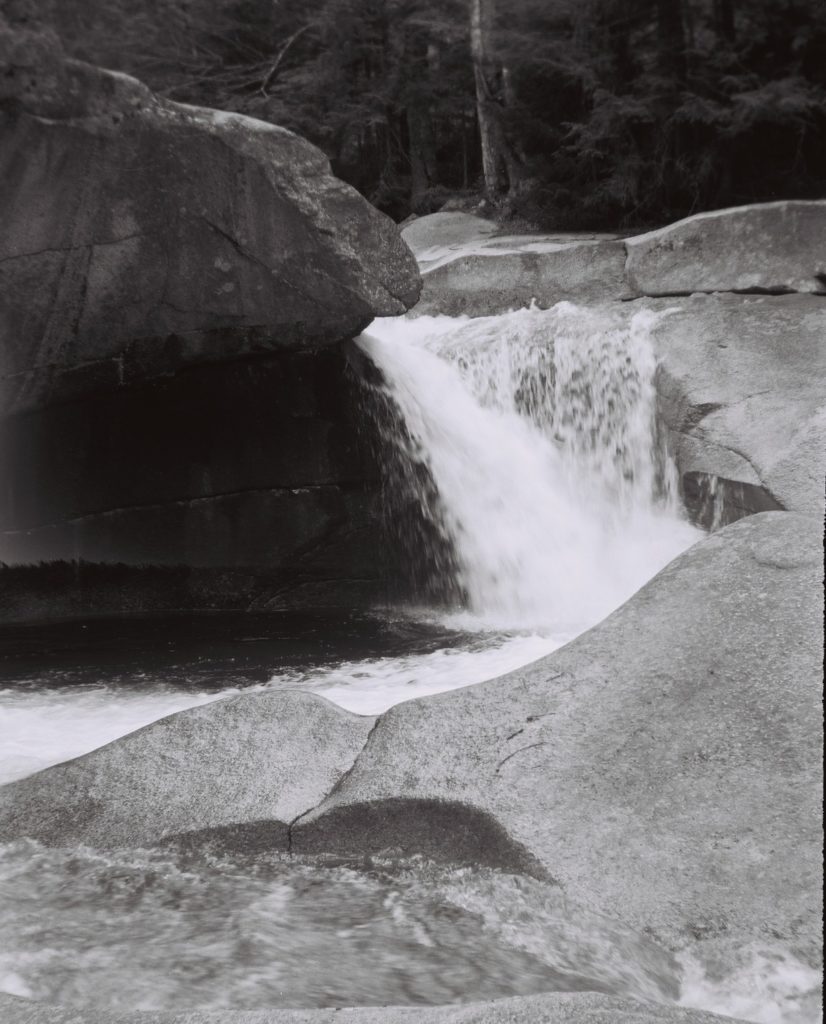 Guests of the Profile House would have luxuriated in the majesty of this natural pothole which I love visiting because the cascades near it are a lot of fun to swim in. The Brownie No. 2's lens is slightly telephoto which made it hard to get a good shot without getting my feet wet. I went to The Basin, The Flume, and then visited Profile Lake. All of these locations were popular when the Brownie was popular and you can even still visit them today.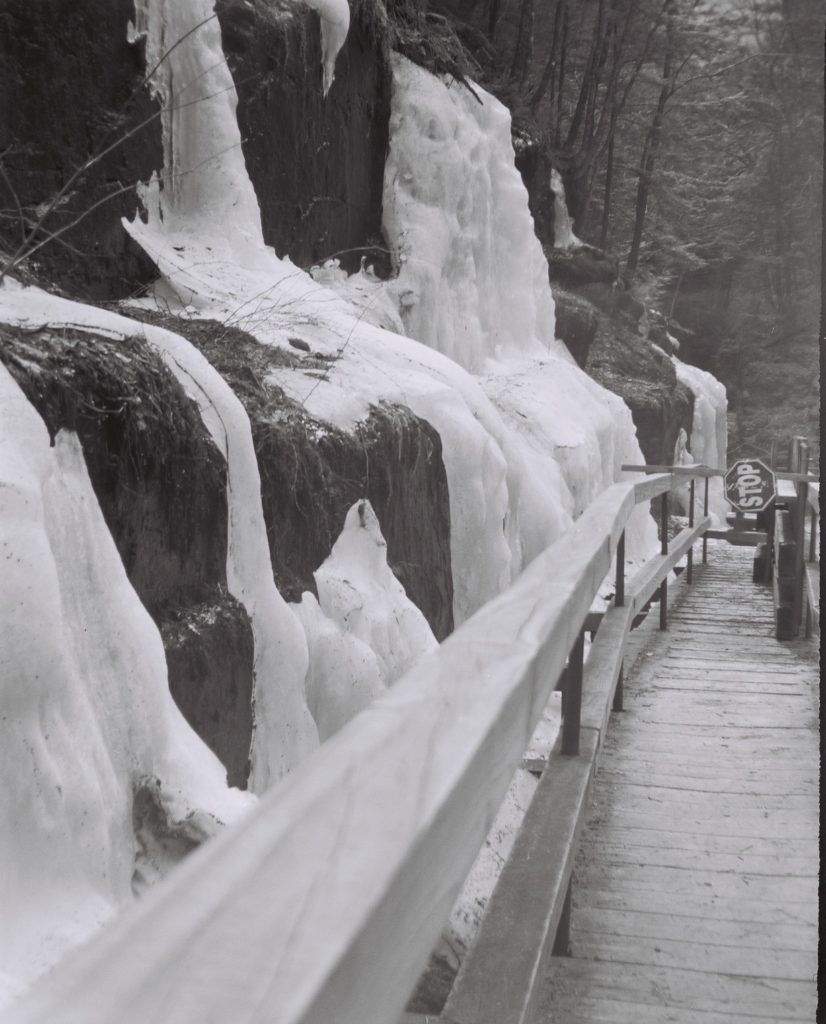 Mary Todd Lincoln enjoyed visiting The Flume and I also enjoy visiting it but I almost always go in winter so that I don't have to pay admission. The viewfinder on the Brownie No.2 didn't age well and I had a hard time framing my shots.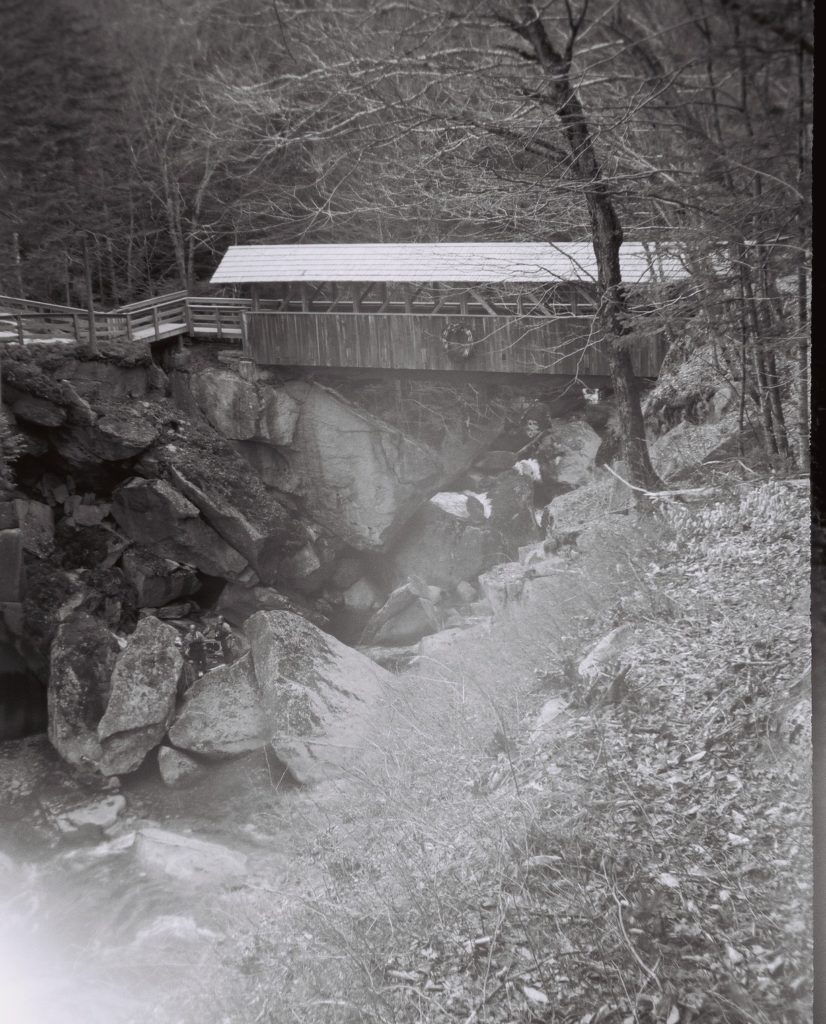 Light leaks. A camera made out of cardboard doesn't age well and I'm amazed the film wasn't more damaged by light leaks.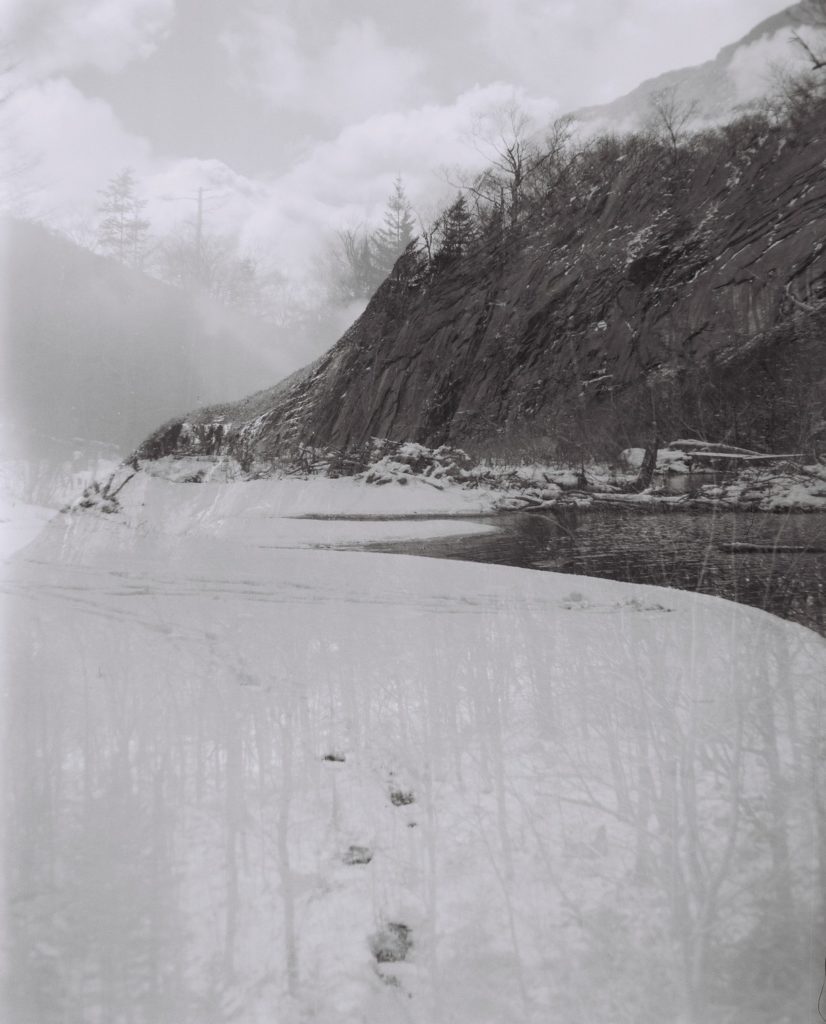 I'm bad at remembering to advance film so I had two double exposures. I like this one because you can see the elegant cliffs and the footprints in the snow. Those are not my footprints because I'm not dumb enough to walk across a frozen lake in spring.
Kodak Brownie No.2 Conclusions
A caera made 100 years ago and a modern film stock can produce beautiful images. It is almost sad that the combination wasn't crappy enough to produce with sufficiently vintage look.