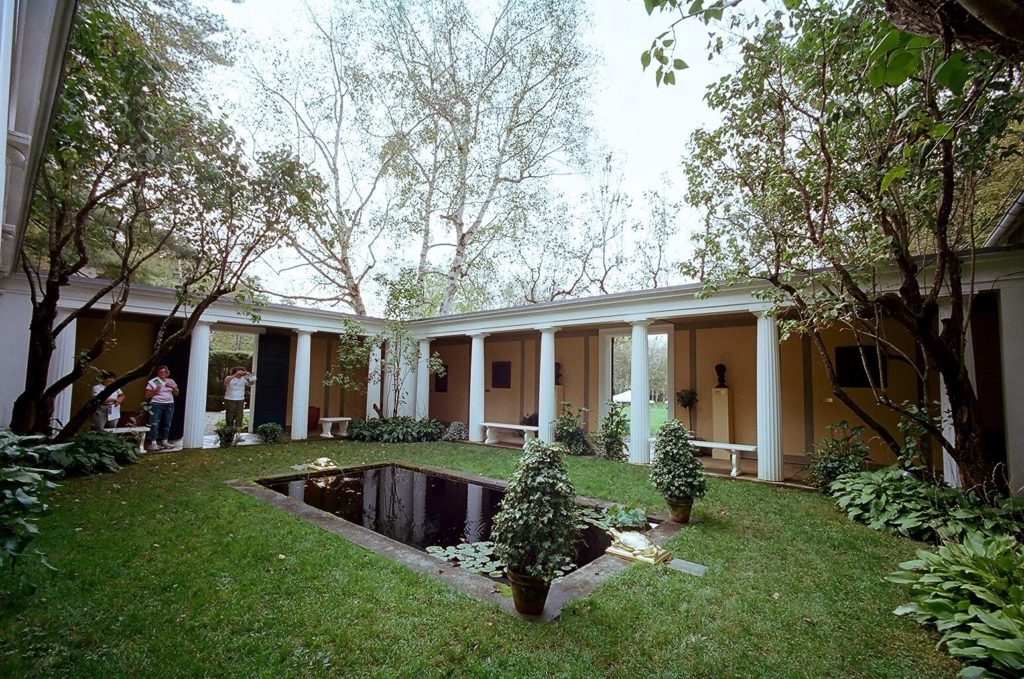 The people on the left. Those people. No clue.
However, I do love visiting Saint-Gaudens National Historic Site in Cornish, NH. I heard a rumor it is the least visited national park in the country but google doesn't agree with that assertion. Saint-Gauden is worth visiting and they have some incredible programming you won't find anywhere else in New Hampshire or at other national historic sites.
I shot this nearly a century ago with my Voigtlander Bessa R3M and my Heliar 15mm. I don't remember what film I used but it was probably Kodak.
Things To Know – Saint-Gaudens National Historic Site

The grounds are open even when the site isn't.
The path down to the river is magical.
Saint-Gaudens wasn't the only rich guy with a nice house in Cornish, NH and if you know where to look one can find impressive mansions.
The magnolia trees are incredible in spring.
One of the studio buildings may have inspired the design of the Polaroid SX/70.